Please enter your username to continue
How do I find my username?
Your username is your character's name in game on the servers you connect to. For the majority of servers your connect to, it will be displayed in the scoreboard and welcome messages sent to you. If you're not quite sure what your username is, check out the name displayed at the bottom of your launcher. On our launcher, for example, the name displayed is "AnubisMC" with a nice welcome message predating it.
Do keep in mind, your username may not contain spaces. Substitutes for these include underscores and dashes. Usernames are not CaSe SeNsItIvE.
Monthly Top Donor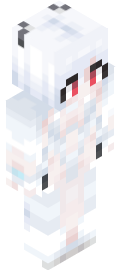 LofiLuv
Recent Purchases










Featured Package