Click to select a category
Welcome to the AnubisMC store!
Welcome to our store. We recommend you read and revise our terms and conditions before purchasing anything from our store.
For PayPal or credit or debit cards purchases, please use the PayPal gateway.  For any support related issues join our Discord Server here.
Before purchasing, we recommend you do the following:
1. If you are under the age of 18 years old, consult a parent or legal guardian to confirm the purchase. 
2. Make sure you are online to receive your package
3. Make sure that the username you entered is correct and that you're purchasing for the correct player.
4. You have read our terms and conditions and understand that failure to comply will result in a global blacklist.
5. BE SURE TO HAVE AMPLE INVENTORY SPACE BEFORE MAKING A PURCHASE.
AnubisMC, a DBA of Canvas Gaming LTD has no affiliation with Minecraft, Mojang AB, and/or Notch Development AB. "Minecraft" is a trademark of Notch Development AB.

For legal and business inquiries please email admin@canvasgaming.org
Monthly Top Donor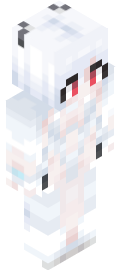 LofiLuv
Recent Purchases



TheHiddenShadow_
24.00 USD





elite_sniper934
13.64 USD


Featured Package